Paradis Console Table, Rosé
Caring For Your Paradis Console Table, Rosé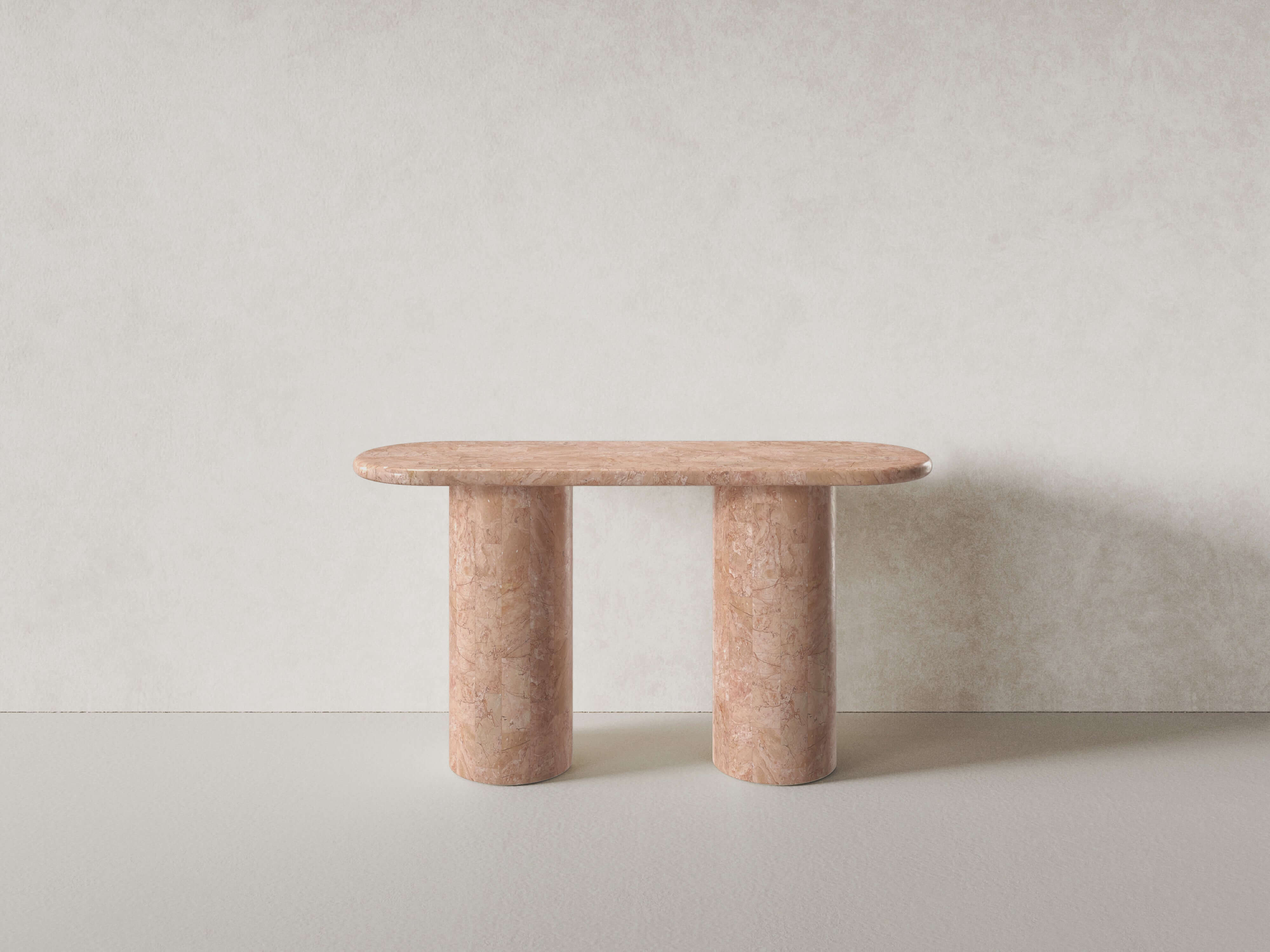 About
Our Paradis Console Table, Rosé is the perfect marriage of handcrafted design and functionality. The pedestal base offers a sculptural aesthetic whilst the rounded edge, smooth stone tile top provides textural a balance. The perfect piece for your entry way or living space, this pared back design is thoughtfully crafted to be enjoyed for many years to come.
THE CRAFT
A celebration of organic beauty and imperfection. Our pieces are produced in small batches embracing the handcrafted journey. Each piece embodies dips, variations, irregularities and imperfections, this is what we love most. We are intentionally celebrating the uniqueness of this beautiful traditional craft. Uniquely handcrafted using a natural stone tile inlay method of traditional furniture making. Please read the product details carefully prior to purchasing.
This is a unique craft and we encourage you to learn more about the beautiful journey behind its origins. It is one that we are very proud of and hold very close to our hearts. Please visit the En Gold Journal to read more.
Collection: Console Tables
Specifications
Details
Assembly
Moving & Caring