Sienna Coffee Table, Travertine
Caring For Your Sienna Coffee Table, Travertine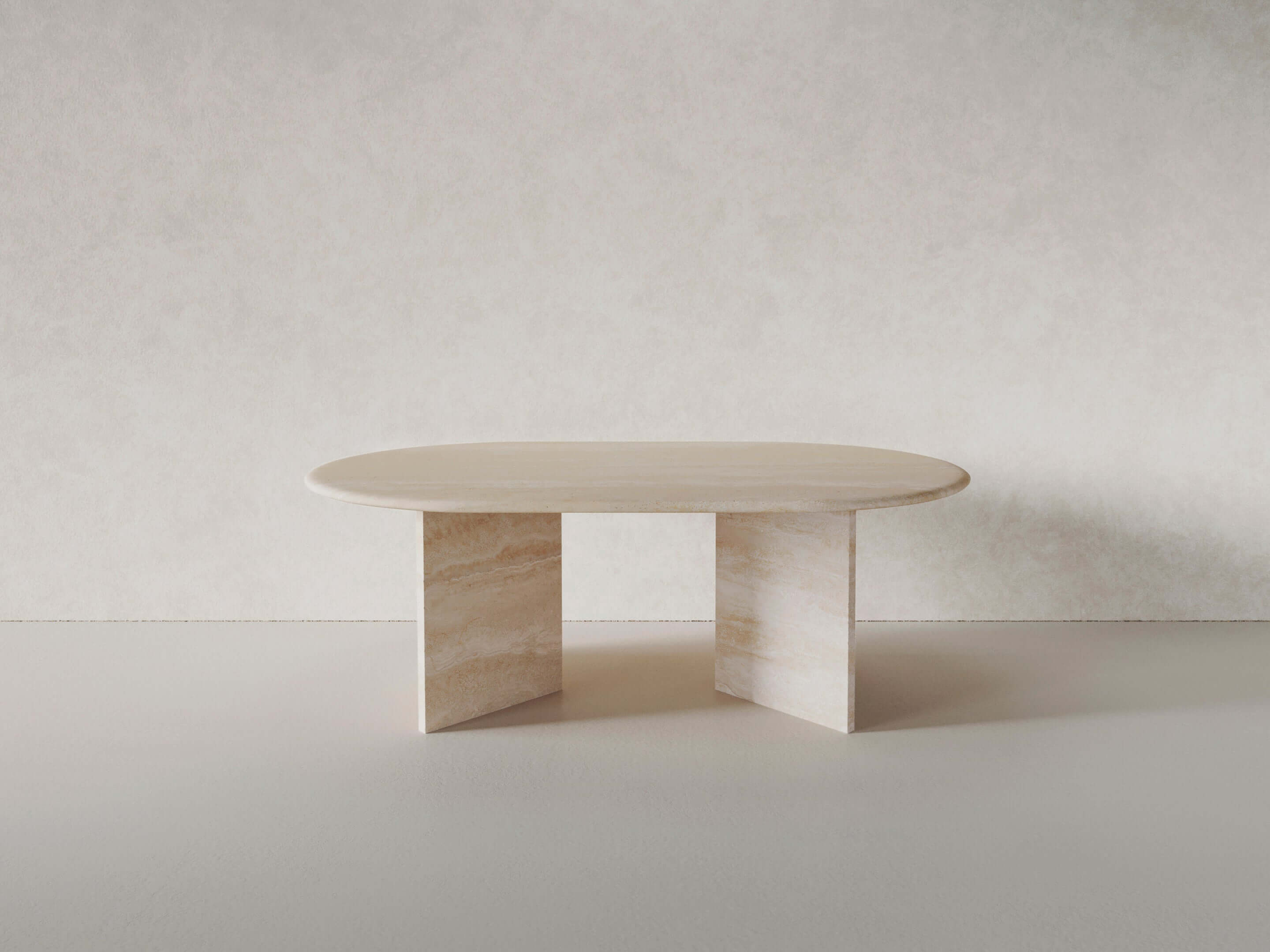 About
This vein cut travertine embodies a pattern of beige and nude hues whilst the curves in the design reveal the naturally occurring holes, providing an incredible organic texture.
With clean lines and pared back design, this table is both classic in aesthetic and sturdy in its structure.
This table comes in 3 pieces with brackets provided to fix the table top in place. Brackets should always be removed prior to moving your table.
Collection: Coffee Tables
Specifications
Details
Assembly
Moving & Caring