Caring For Your Travertine Plinth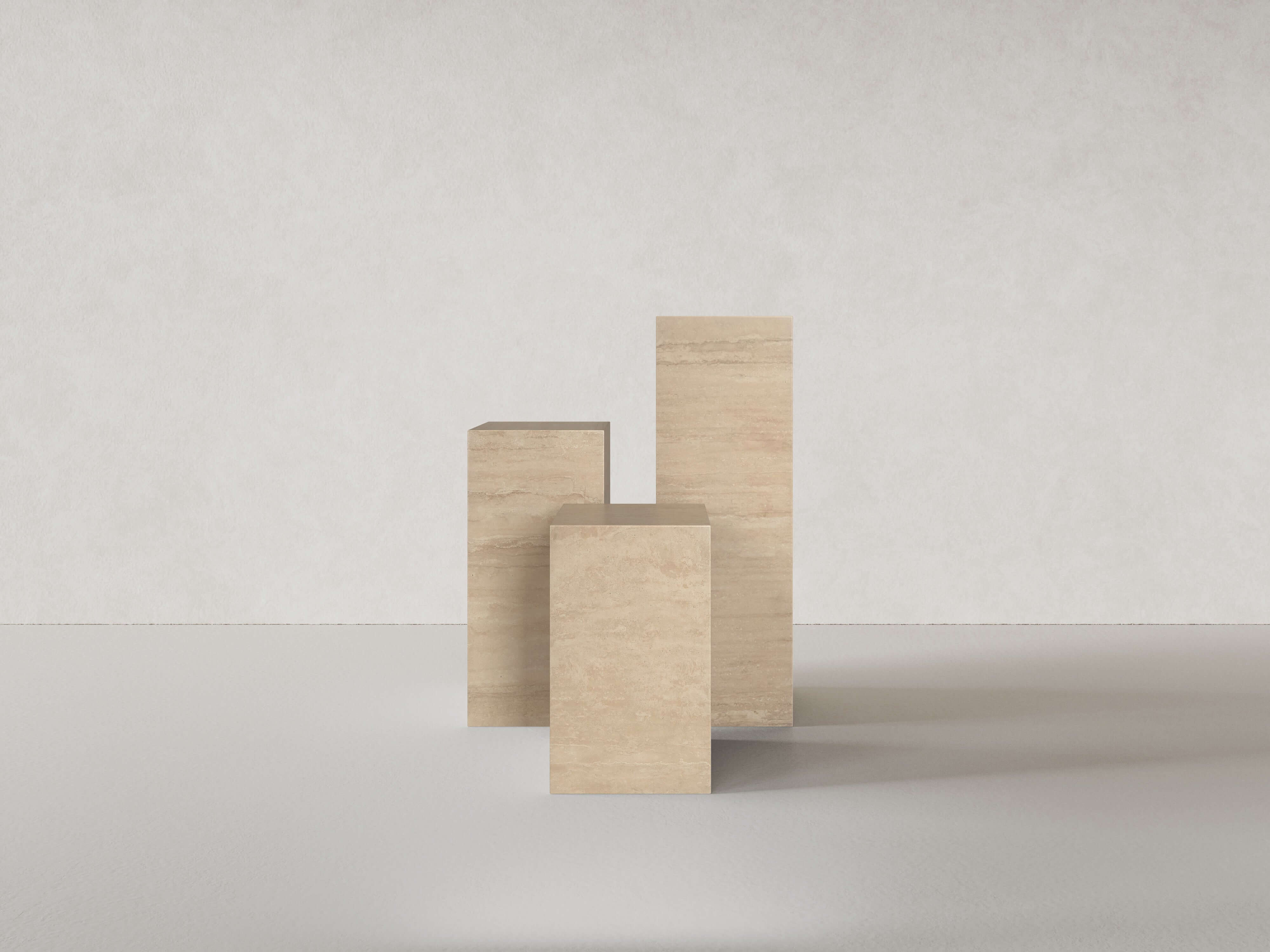 About
This vein cut travertine embodies a pattern of beige and nude hues and provides an incredible organic texture.
Constructed from solid slab, mitred edges and hollow design with plywood footed base, our plinths are strong, sturdy and timeless.
The small size has been designed to work perfectly as a side table whilst clustered with the medium and large, allows for an exceptionally elevated aesthetic. A perfect addition to complete a well designed, curated space.
Collection: Plinths
Specifications
Details
Assembly
Moving & Caring