Caring For Your Mala Desk, Moreno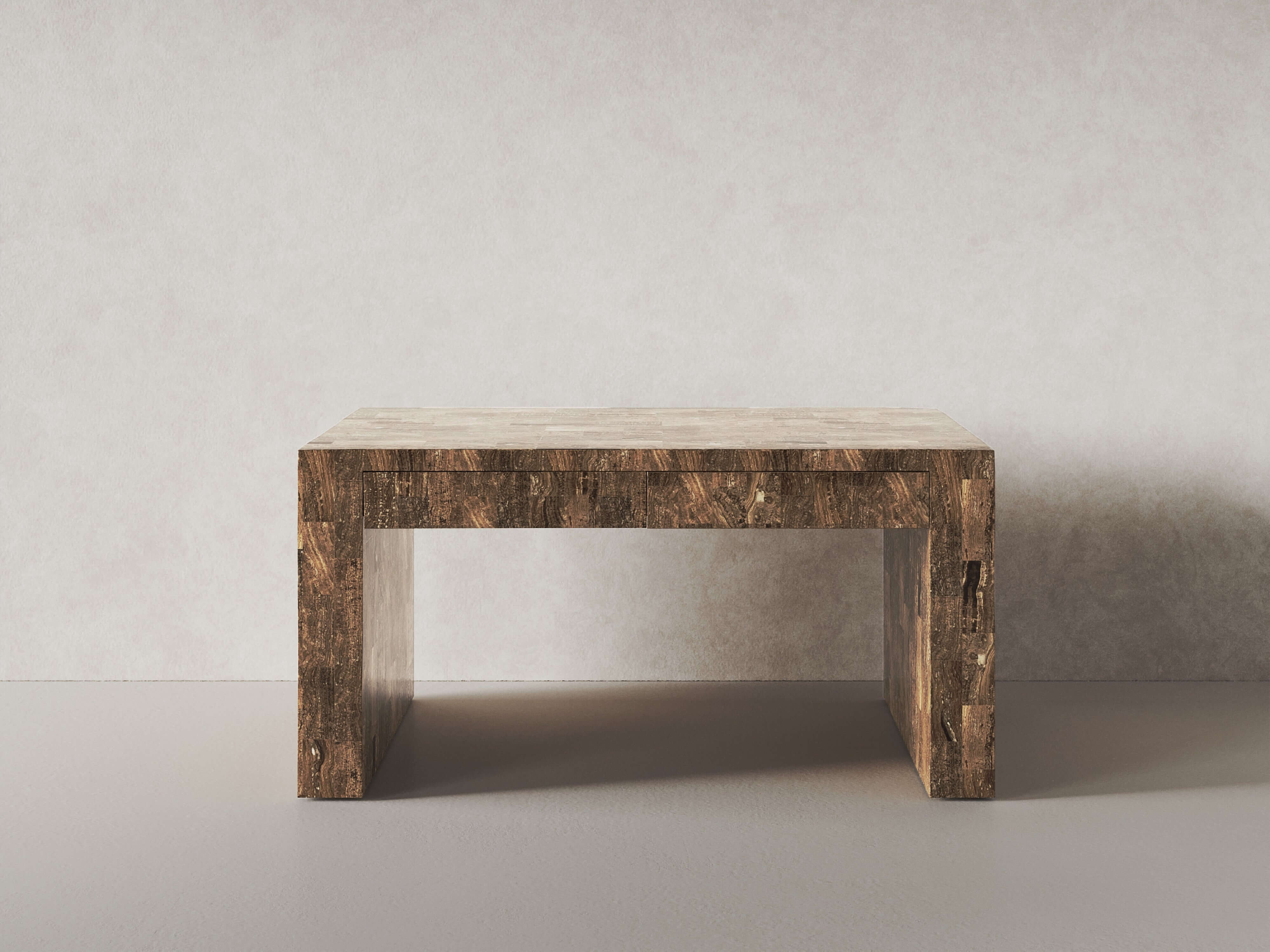 About
AVAILABLE IN VIC and QLD. If you are located outside the states, please contact us at hello@engold.com.au
Elevate your workspace with the En Gold designed Mala Desk. The handcrafted smooth fossil stone tile surface provides an organic aesthetic whist the strong profile provides a sturdy and broad workspace. Fitted with two under mounted drawers for simple storage.
Please note: This piece cannot be disassembled. Given the size and structure of the Mala Desk, a wide entry is required. Please ensure to check the dimensions against your entryways and email us at hello@engold.com.au if you have any staircases or tricky access points prior to checking out. Note that additional charges may apply to accomodate harder access points.
THE CRAFT
A celebration of organic beauty and imperfection. Our pieces are produced in small batches embracing the handcrafted journey. Each piece embodies dips, variations, irregularities and imperfections, this is what we love most. We are intentionally celebrating the uniqueness of this beautiful traditional craft. Uniquely handcrafted using a natural stone tile inlay method of traditional furniture making. Please read the product details carefully prior to purchasing.
This is a unique craft and we encourage you to learn more about the beautiful journey behind its origins. It is one that we are very proud of and hold very close to our hearts. Please visit the En Gold Journal to read more.
Collection: Desks
Specifications
Details
Assembly
Moving & Caring