Caring For Your Tierra Petite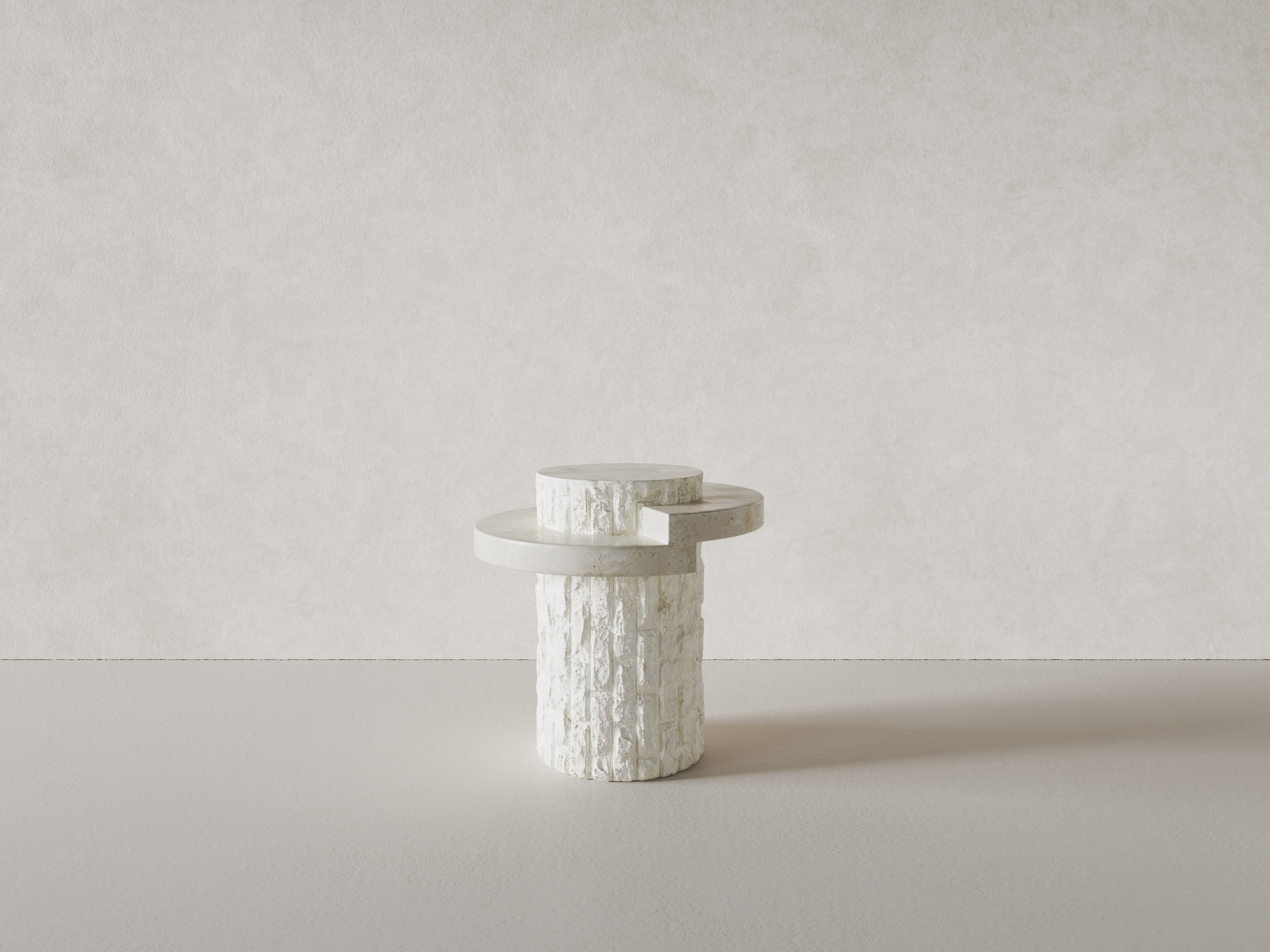 About
The Tierra Petite is a round fossil stone side table with sculptured step level design. Surface is constructed using polished fossil stone tiles whilst the profile features incredible rough textured tiles.
ABOUT
These designs were originally produced more than 30 years ago by the very artisans that make our pieces today. It is through our exclusive partnership that we have reignited this traditional craft.
THE CRAFT
A celebration of organic beauty and imperfection. Our pieces are produced in small batches embracing the handcrafted journey. Each piece embodies dips, variations, irregularities and imperfections, this is what we love most. We are intentionally celebrating the uniqueness of this beautiful traditional craft. Uniquely handcrafted using a natural stone tile inlay method of traditional furniture making. Please read the product details carefully prior to purchasing.
This is a unique craft and we encourage you to learn more about the beautiful journey behind its origins. It is one that we are very proud of and hold very close to our hearts. Please visit the En Gold Journal to read more.
Collection: Side Tables
*Price revision as of 07/08/2023
Specifications
Details
Assembly
Moving & Caring